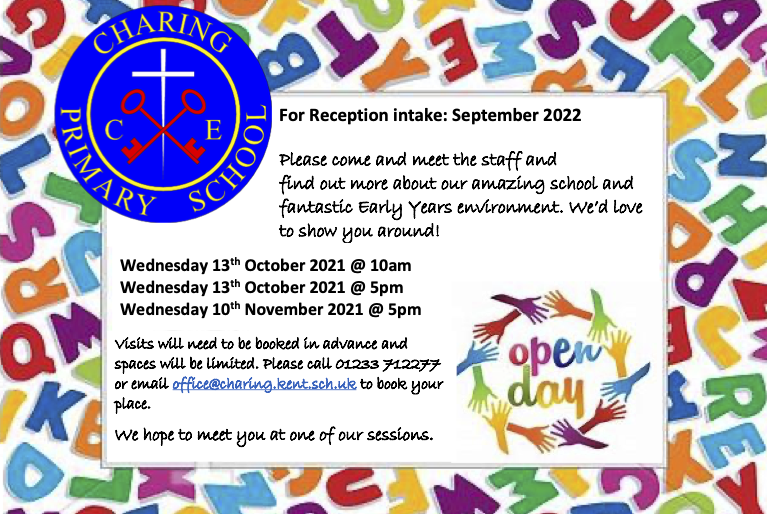 Our Vision
Our School is an inclusive family, proud of our faith in God and our friendship with our community.
We develop respect, aspiration, curiosity,
tolerance and determination.


We are a creative, compassionate and confident team.
Finally, all of you, be like-minded, be sympathetic, love one another, be compassionate and humble. 1 Peter 3:8
Confidence
Determination
Faith
Respect
Friendship
Welcome to Charing Church of England Primary School
You are warmly welcomed to the Charing Church of England Primary School Website. We hope that you find this website useful, informative and easy to navigate. If you would like to know more about us, please come and visit – we love to have visitors and show people just what makes us special!

We are a small village primary school in the beautiful village of Charing, close to Ashford. Every child in our school is valued as an individual and we have a supportive, nurturing team to make sure that every child and parent feels supported and happy at our school.

We aim to promote distinctive, inclusive communities of learning that seek to be underpinned by Christian values sourced in the Gospel narrative, enriching the whole educational experience. We aspire to excellence; to secure the best possible outcomes for children and young people, enabling them to fulfill their potential and make a worthwhile contribution to our diverse, dynamic society.​

In July 2017, we converted to an academy as part of the Aquila, The Diocese of Canterbury Multi-Academy Trust.

Mr Bird – Head of School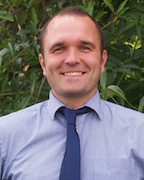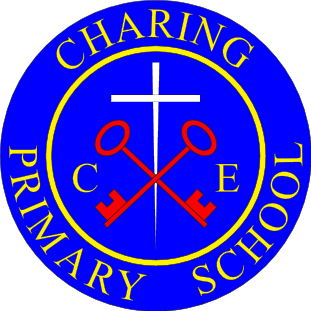 NEWS
Parents, staff, and governors join the pupils of Charing Church of England Primary School in celebrating their extraordinary performance and improvement in The Real Schools Guide 2020.

Following a year of accelerated progress and hard graft, the school has leapfrogged over 300 places in the county rankings and has rocketed an astounding 11,500 places in the national rankings.

Charing Primary is now ranked 94th in Kent and 2,992nd in England, placing it in the top 20% of all primary schools in the country.

Charing Primary is also now the highest ranked school within a 5-mile radius of the village.

The main reason for this turnaround is the school's impressive Key Stage 2 results and progress scores, with the children's progress in Reading ranked in the top 1% of the country.

To explore these results in more details please go to https://www.kentlive.news/news/charing-church-england-primary-school-2413423.


Starting School in September 2020?
The closing date for incoming Reception children starting this September has been extended to the 10th of February 2020 by the Local Authority.


Any parents interested in a school place at Charing Primary are warmly invited to contact the office to arrange a visit and tour with a senior school leader. There are currently pupil places available.
Real Schools Guide
Pupils are nurtured and safe, and have very positive attitudes to learning which is helping them to make excellent progress in reading, writing and mathematics.
Ofsted 2017
I feel able to talk to any member of staff and know they will do their best to help me with my concerns. I feel my child is challenged in lessons but is also cared for and safe at this school.
Parent
Teaching has improved to be typically strong in all key stages and learning is now well-matched to pupils' needs.

Ofsted 2017
Our Classes
We have approximately 110 pupils split into 5 classes. As a small village school, the majority of our classes our mixed-age classes.
Contact us

Charing Church of England Primary School
School Road,
Charing,
Ashford,
Kent TN27 0JN

tel: 01233 712277
e: office@charing.kent.sch.uk