Welcome to Owls Class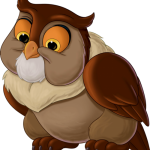 Year 6 are called the Owl's Class
We are Year 5 and 6 and together we are the Owls! Mrs Siddiqui and Mr Bird are our lovely teachers, supported by the wonderful Ms B! We have an exciting fun filled year ahead! As the oldest children in the school, we hope to set a good example and work very hard!
Our topic for the term is WW1 which links in with our exciting class text called Private Peaceful by Michael Morpurgo.
Our topics for this year are:
Term 1: Lest we forget (WW1)
Term 2: We'll meet again (WWII)
Term 3: Creature features (Evolution)
Term 4: What's mine is yours
Term 5: Full moon
Term 6: Community living
We have PE on Monday and Thursday afternoon and life skills on Friday afternoon. Please can children wear PE kits all day on Mondays and Thursdays and comfortable clothing (that can get dirty) for Life Skills all day on a Friday.
Homework will be set in term 1 on Friday 11th, 18th and 25th September. All homework will then need to have been completed by Wednesday 30th September, when the book needs to be brought into mark. There will be no homework set on 2nd October. Books will be returned to children by 9th October with all work marked, as this gives enough time for them to be quarantined as they come in and as they then go back out. Work will then be set on 9th October, 16th October and 23rd October (this may include holiday homework). The homework books will then need to be returned by Wednesday 4th November with all 3 weeks' worth of completed work.
This is going to be a very busy year for Owls as we have a lot of catching up to do. We are looking forward to an exciting, fun filled year of learning!
---