Welcome to Owls Class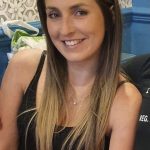 Welcome to Owls. We are year 5 & 6 and we are taught by Mrs Siddiqui, Mrs Hammond, Miss Jones and Miss Dowsett. We are looking forward to an exciting year ahead, with new books to read, new facts to learn and skills to develop.
Our PE days are Tuesday and Friday. Remember to wear our PE kit to school on these days.
This term we are reading Floodland by Marcus Sedgwick, and we are learning about earthquakes and volcanoes, Light and how to write code to make a playable game. To find out more about the learning we have planned for this year, our Curriculum Map is below.
Subject
Term 1
Term 2
Term 3
Term 4
Term 5
Term 6
Text
Floodland
Street child
There's a boy in the girls' bathroom
Adventures of Odysseus
The explorer

Katherine Rundell or Journey to the river

Just so stories
Science
Yr3: Light

Yr6: Light

The circulatory system
Yr4: Electricity

Yr6: Electricity

Yr5: All living things

Yr6: All living things

Investigation unit
Yr5&6: Animals incl. Humans
RE
GOD: What does it mean if God is loving and holy?
JUDAISM: What does it mean to be Jewish in Britain today?
GOSPEL: What would Jesus do?
SALVATION: What difference does the resurrection make for Christians?
KINGDOM OF GOD: What kind of king was Jesus?
ISLAM: What does it mean to be a Muslim in Britain today?
History
Victorians
Ancient Greece
Local history study of local area
Geography
Earthquakes and volcanoes
Mountains
South America (Amazon)
Art and DT
Still life- drawing and painting
Come dine with me- food technology
Making my voice heard- art with a message (wall art)
Every picture tells a story (investigating art from historical periods)
A bridge too far- structures, building bridges
Toys for us- strengthen and reinforce more complex structures (textiles)
ICT (Purple Mash)
6.1 Coding
5.3 Spreadsheets

6.3 Spreadsheets

5.4 Databases
5.5 Game Creator

6.5 Text Adventures

5.2 Online Safety

6.2 Online Safety & 6.4 Blogging

6.7 Quizzing
PE
Invasion Games
Gymnastics
Dance
Strike/Field Games
Net/Wall Games
Athletics
PSHE
H&W: Safety First (identifying dangers, emergencies and how to get help)
REL: TEAM (collaborative learning & compromise)
REL: Be Yourself (peer pressure & positive choices)
LWW: Money Matters (advertising, critical consumers, ethical spending)
H&W: Growing up (RSE)
LWW: Aiming High (achievement, aspirations and opportunities)
French
All aboard
Pocket money
Vive Le Sport
The four friends
Meet the animals
Music
Rap – save the world
Christmas Performance
Ancient Greek Music
The Planets – Holst
Music Hall songs
Compose save our world song – in harmony
---