Welcome to Squirrels Class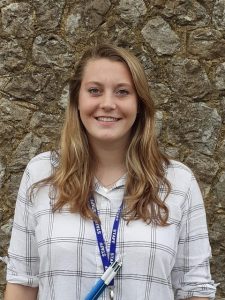 The Year 1 class are called Squirrels. The class teacher is Miss MacMillan, and our class teaching assistants are Mrs Hebbes and Ms Axon.  We also have Mr Barber, a Schools Direct Student Teacher.
It will be great to get to know all of the parents so please feel free to come and say hello on the playground at the end of the day!
We have PE on Thursday and Friday, so please could children come to school wearing their PE kits. Homework will be set weekly on Friday and is due back on the following Wednesday. We look forward to a busy, but fun-filled year of learning.
The children are now in Key Stage 1 and their learning will be different to their experiences in the past but we are extremely confident that the children will rise to the challenge.
Squirrels Timetable 2021/2022
| | | | | | | |
| --- | --- | --- | --- | --- | --- | --- |
| Subject | Term 1 | Term 2 | Term 3 | Term 4 | Term 5 | Term 6 |
| Text | Traditional tales- 3 Little wolves and the big bad pig | Toby and the Great fire of London | Ready Steady Mo! | Oliver's vegetables | Meer cat Mail | Tree, seasons come, seasons go |
| Science | Everyday MaterialsSeasonal Change – Autumn | Investigation:Materials | Seasonal Change – WinterAnimals including Humans | Investigation:Animals including HumansSeasonal Change – Spring | Plants | Investigation:PlantsSeasonal Change – Summer |
| RE | R: Which stories are special and why (World Faiths) | INCARNATION: Why does Christmas matter to Christians? | GOD: What do Christians believe God is like? | SALVATION: Why does Easter matter to Christians | CREATION: Who made the World? | ISLAM: Who is a Muslim and what do they believe? |
| History | | Great Fire of London | | Changes within living memory | Rosa Parks and Emily Davison | |
| Geography | The UK | | Weather and seasons – physical geography | | | Local area – fieldwork (using maps) |
| Art and DT | ART-Primary and secondary colours | DT- Make a plan, make a model stronger- houses | Art- Create moods in art work- linked to humans & seasonal change | DT- food- cutting, using tools | Art- Portraits- show how people feel | Art- Cut, roll and coilRepeating patterns |
| ICT (Purple Mash) | 1:1 Online Safety & 1:2 Grouping and Sorting | 1:3 Pictograms &1:4 Lego Builders | 1:5 Maze Explorers | 1:7 Coding | 1:6 Animated Story books | 1:8 Spreadsheets |
| PE | Invasion Games | Gymnastics | Dance | Strike/Field Games | Net/Wall Games | Athletics |
| PSHE | H&W: Safety First (recognising risk & hazards, strangers, online safety) | LWW: Money Matters (introducing concept of money in the wider world) | REL: TEAM (working together & supporting each other) | REL: Be Yourself (individuality, emotions and strategies) | H&W: Growing up (RSE) | LWW: Aiming High (dreams, goals, and careers) |
| Music | Peter and the Wolf | Christmas Performance | Body Percussion | Composition for each of the seasons | African Drumming | Carnival of the Animals |