Charing Primary is in the top 20% of all primary schools in the country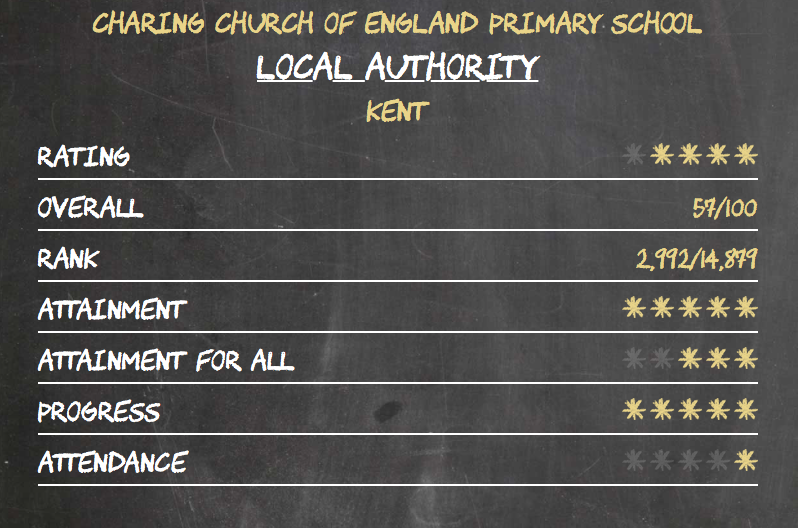 Parents, staff, and governors join the pupils of Charing Church of England Primary School in celebrating their extraordinary performance and improvement in The Real Schools Guide 2020.
Following a year of accelerated progress and hard graft, the school has leapfrogged over 300 places in the county rankings and has rocketed an astounding 11,500 places in the national rankings.
Charing Primary is now ranked 94th in Kent and 2,992nd in England, placing it in the top 20% of all primary schools in the country.
Charing Primary is also now the highest ranked school within a 5-mile radius of the village.
The main reason for this turnaround is the school's impressive Key Stage 2 results and progress scores, with the children's progress in Reading ranked in the top 1% of the country.
To explore these results in more details please go to https://www.kentlive.news/news/charing-church-england-primary-school-2413423.
CHARING PRIMARY SCHOOL SUPPORTS TWINKLING STARS SUITE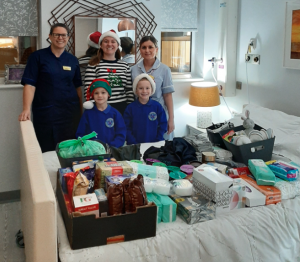 On 16th December the families of Charing Church of England Primary School made a donation to the Twinkling Stars Suite at William Harvey Hospital.
From mid-November, the school ran an appeal for items to help and to comfort the families using the suite and the midwives who look after them.
Items raised included boxes of tissues, notebooks and pens, mobile phone charging cables, refreshments, travel sized toiletries, maternity pads, warm socks, and newborn baby keepsakes.
The Twinkling Stars Suite opened in the summer of 2018. It is a dedicated bereavement room at the William Harvey Hospital, separate from the maternity ward. It is a haven for those who have lost their baby, a place where a family can spend time together to say goodbye. This special part of the hospital is run entirely on charitable donations.
Head Teacher Tom Bird commented, "I am so proud and humbled by the generosity of our school. The Twinkling Stars suite is very special to us, as one of our families has personally benefitted from its support. We are all so pleased to give to this worthy cause."For more information about the suite and the East Kent Hospital Charity's bereavement appeal please visit www.ekhcharity.org.uk/about-us/heart-in-hand/bereavement-suite-appeals/