Welcome to Foxes Class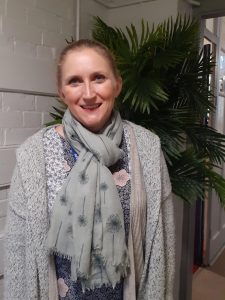 Currently the adults in the class are Mrs Horsford (Class Teacher), Mrs Young (TA Monday – Wednesday) and Miss Axon (TA Thursday and Friday).
We're now over half way through the year – and what a fantastic time we've had. We're so proud of each and every one of you and how you've grown as people.
This term we are discovering how rivers form, where they go and how humans affect their journey. In maths we are tackling dreaded fractions, but everyone is mastering them brilliantly. Our book this term is Journey to the River Sea, which will help bring our topic to life as well as inspire some amazing writing. This term on a Friday Foxes are enjoying their art, as well as lots of PE and music.
Homework is still set on a Friday and due in on a Wednesday; last term the children that completed every homework set enjoyed a hot chocolate, biscuit and story and art session with Mrs Young – so keep up the hard work. Homework should take no longer than 30 minutes to complete and it'd be brilliant if all the children could read for at least ten minutes every day.
Again, this will result in a reward! PE days are still Tuesdays and Fridays. Please remember to wear the correct school uniform.
Please don't hesitate to contact me on hhorsford@charing.kent.sch.uk if you have any queries.
Curriculum for the Year
Subject
Term 1
Term 2
Term 3
Term 4
Term 5
Term 6
Text
There's a Viking in my bed – Jeremy Strong
The last bear

Hannah Gold

Flat Stanley: The Great Egyptian Grave Robbery
I talk like a river – Jordan Scott
The Shaman's Apprentice

Lynne Cherry & Mark Plotkin

The Secret Diary of Thomas Snoop, Tudor Boy Spy
Science
Yr3: Rocks
Yr3: Animals incl. Humans
Yr4: Sound
Yr4: States of Matter
Yr4: Electricity
Yr4: Animals incl. Humans
RE
PEOPLE OF GOD: What is it like to follow God?
INCARNATION:

What is the trinity?

CREATION:

What do Christians learn from the creation story?

GOSPEL:

What kind of world did Jesus want?

HINDUISM: What does it mean to be a Hindu in Britain today?
Why do some people think that life is a journey and what significant experiences mark this?
History
Vikings
Ancient Egypt
The Tudors
Geography
Climate Zones
Rivers
Rainforests/the amazon
Art and DT
DT- plan, evaluate and improve designs (Viking ships)
ART-Clay and other mouldable materials
ART- Art from historical periods
DT- evaluate products, present products in an interesting way
ART-Sketching and painting- facial expression and body language
DT-Measure accurately, use ideas from others when designing
ICT (Purple Mash)
3.1 Coding
3.3 Spreadsheets

4.3 Spreadsheets

3.6 Branching Databases

3.7 Simulations

4.1 Coding
4.6 Animations

4.7 Effective Searching

3.5 Email
PE
Invasion Games
Gymnastics
Dance
Strike/Field Games
Net/Wall Games
Athletics
PSHE
H&W: Safety First (risks, hazards and danger, near roads, water and railways)
LWW: Money Matters (spending money, borrow money and the consequences)
REL: TEAM (teamwork skills, being considerate in a team, positively resolving conflict)
REL: Be Yourself (discuss feelings, changes and express opinions)
H&W: Growing up (RSE)
LWW: Aiming High (dreams, goals, and careers)
Music
Ukulele
Christmas performance
Instruments of the orchestra
Compose a rainforest work
Fair trade musical instruments
English folk songs
French
All aboard
Pocket money
Vive le sport
The four friends
Meet the animals