Welcome to our class.  Foxes class is years 3 and 4.
Our teachers are Mrs Scoble and Mrs Humphries.  Our teaching assistant is Ms Axon.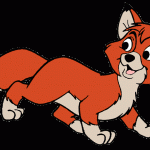 Reading books and reading journals must be in school everyday. Home readers will have the opportunity to change home reading books on a Monday, Wednesday and Friday.
Homework is given out (in plastic sleeves) to the children on Thursday and is expected to be handed in the following Wednesday. The tasks given are to support the learning and practice that is happening in the classroom, so it is important that the children complete the homework.
Spellings will be given out Thursday and with a test the following Wednesday. Children should be practicing the spellings for 5-10 minutes every day. Look – Say – Cover – Write – Check is a good strategy for the children to use.
Times tables and number bonds ladders are tested on Friday. Children should know which table, or combination of tables they are working on. Any opportunity to run through a times table should be grasped.
P.E.:  Please ensure that full PE kits are in school during the week.
Letters: These are given out on a Friday but emergency letters can come home at any time. Please check book bags regularly for forgotten ones.
Money: Please ensure that any money sent is in a named envelope.
If you have any concerns or questions, please come and see me at the end of the day.
Homework:
Term 3:
Week 1, Week 2, Week 3, Week 4, Week 5, Week 6
Term 2:
Week 1, Week 2, Week 3, Week 4, Week 5
Term 1: